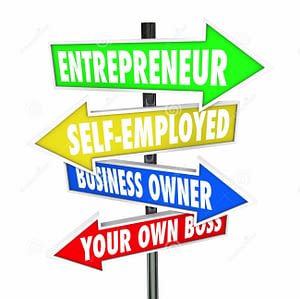 Owning your own business is amazing; you get to be your own boss, make your own schedule, make all the decisions, etc.  However, if you are a small business owner you know that being a self made man or woman is no simple task, it comes with a lot of responsibility and a lot of risks!
So how do you know who, where, or what to turn to when seeking quality insurance coverage? What types of California small business insurance policies will you need? For example California General Liability Insurance and Errors and Omissions Insurance, which companies need them and what do they really cover?
First and foremost, does your company qualify for CA General Liability Insurance? Dangerous occupations such as roofers and siders would want to look into excess liability insurance. However, more standard companies such as technology companies, real estate companies, or lawyers do qualify for CA General Liability Insurance. General Liability typically covers bodily injury both on personal property and if you are out visiting a client. Here are all the typical coverage's of General Liability Insurance:
Business Personal Property (BPP), Protection of your business's' property from:
Fire
Theft
Vandalism
Claims due to:
Bodily injury
Property Damage
Now what General Liability Insurance does not cover are any errors or omissions caused by your products and, or services you provide. For example, if a client suffers a financial loss due to the negligence, or mishaps of one of your products, or services your company could be met with a hefty lawsuit. According to Investopedia, "In the financial industry, lawsuits will happen, regardless on how baseless the claims may be. Clients sometimes sue an advisor or broker after an investment goes sour, even if the risks were well known and within the guidelines established by the client. In these cases, even if a court or arbitration panel finds in favor of a broker or investment advisor, the legal fees can be very high and E&O insurance is vital in these situations."
Give Professional Choice Insurance a call today and we'd be more than happy to explain these various coverages and figure out together what is best for your unique company!