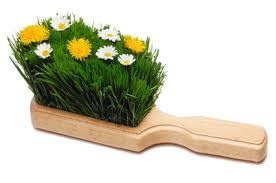 Source
April has arrived in full bloom, the flowers have sprouted, the birds are chirping, the sun stays out longer and the weather is absolute perfection.  My house on the other hand does not say April, or Spring Cleaning, it more so says winter hibernation.  My home needs some serious TLC, however the daunting task of Spring Cleaning feels extremely overwhelming.  So, how can we break down the eternally long list of cleaning to do's  and make them doable for the typical busy individual and family.
Popsugar has come up with the 30 Day Spring Cleaning Challenge and has provided a printable pdf list on how to complete this challenge.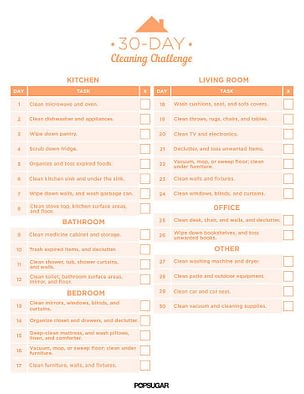 Now for some all natural green cleaning recipes that you can make yourself in order to Spring Clean your heart out:
Magic Window Cleaner: 1/2 G warm water, 1 T liquid 'Jet Dry,' 2-3 T laundry detergent.
All Purpose Cleaner: 2tsp baking soda, 1/2 tsp dawn dish soap, 4 T white vinegar, 400 ml warm water.

Dusting Spray: 2 tsp olive oil, 1 tsp lemon juice, 1/4 C white vinegar, 1 C warm water.

 Toilet Bowl Cleaner: 1/4 C baking soda, 1/4 C borax, 1 C white vinegar.

Granite Cleaner: 1/2 C rubbing alcohol, 8 drops dawn dish soap, 2 C warm water.
We would love for you to share some of your Spring Cleaning tips and tricks with us, or if you are feeling extremely charitable come on over to Irvine, CA and you can come and clean our office as well 😉  Happy Spring Cleaning!
Call us today for a free quote for home owners, or renters insurance as well!