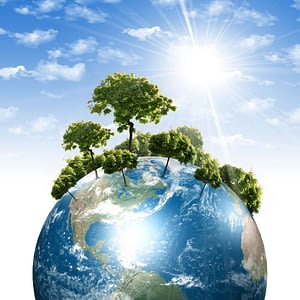 Memorial Day marks the first day of summer, time to soak up some sun and splash around in the pool, sprinklers, water parks and beaches. However with California's continual drought, some of our water plans may be changing this summer. Recently California has been receiving some much-needed rainfall, yet according to CA.gov, "with emergency drought conditions persisting throughout California, the State Water Resources Control Board adopted an emergency regulation requiring an immediate 25 percent reduction in overall potable urban water use statewide." So, as renters, homeowners and really citizens of this amazing community, what can we do to conserve more water, which will in turn also lower our water bill?
Check faucets
Don't use toilet as wastebasket
Check toilets for leaks
Use water meter to check for hidden water leaks
Install water saving showerheads, water saving toilets, low-flow faucet aerators
Insulate your water pipes
Take shorter showers
Slightly fill sink with water to rinse razor, rather than leaving water on
Use dishwasher and clothes washer for only full loads
Don't let faucet run while you clean dishes, produce, brush your teeth, wash your face. etc.
Keep a bottle of drinking water in the fridge, rather than run water to get ideal water temp.
Plant drought-resistant lawns (Use an outdoor rain saver barrel to catch rain water in order to water plants).
Put a layer of mulch around trees and plants
Water your lawn and plants in the evening, or early morning
There are both drastic and simple measures we can all take in order to preserve more water. I know that many of us out there, including myself, love a long, hot shower after a long day, however this is something so simple we can do to dial back on our water usage. This is an opportunity as well to teach our families that water and all of our resources are not to be taken for granted. Please let us know any tricks you may have for water conservation.
Please call us today and we can also tell you how you can save even more on your California homeowners insurance, or California renters insurance. We are based out of Irvine, California, so feel free to stop on by!